Carriage Bumper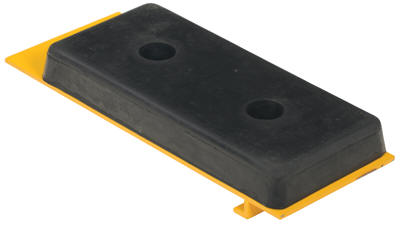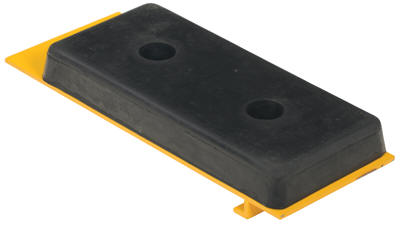 Carriage Bumper
Helps protect loads from potential damage with a fork truck carriage bumper by simply bolting it to the forklift carriage.
Standard Features
Hardware included
Choose from class II, III or IV carriage
8" wide x 17-1/2" high bumper size
*****Never exceed load center rating per fork truck manufacturer's guidelines. Do not use this fork truck attachment if load will exceed fork truck manufacturer's load center rating.*****
Note: All products should be inspected frequently to insure safe operation. Final testing and inspection left to end user after final assembly has been completed.
CALL US AT (888)-802-3651 OR CLICK BUTTON FOR A FREIGHT QUOTE
Fork Truck Carriage Bumper
WHEN YOU PURCHASE A FORK TRUCK ATTACHMENT FROM DIVERSE SUPPLY, YOU ARE SIMULTANEOUSLY AGREEING THAT DIVERSE SUPPLY IS NOT LIABLE FOR ANY INJURY OR PROPERTY DAMAGE RELATED TO THE USE OF THE FORK TRUCK ATTACHMENT.
Carrige Bumper
| Model # | Class | Weight Lbs. | Price |
| --- | --- | --- | --- |
| DS-FCB-818 | II | 28 | $139 |
| DS-FCB-818-CR3 | III | 30 | $186 |
| DS-FCB-818-CR4 | IV | 30 | $249 |
Note:  All dimensions are in inches
Information in videos subject to change without notice. Prior to ordering, please discuss critical features of the product with your Platforms and Ladders salesperson.