Roof Hatches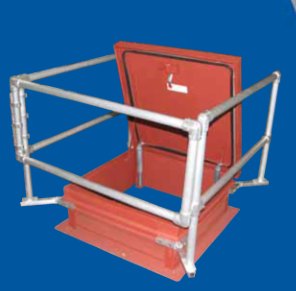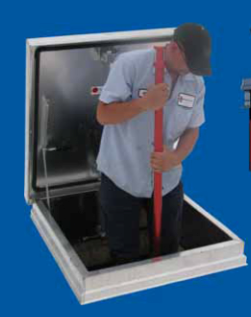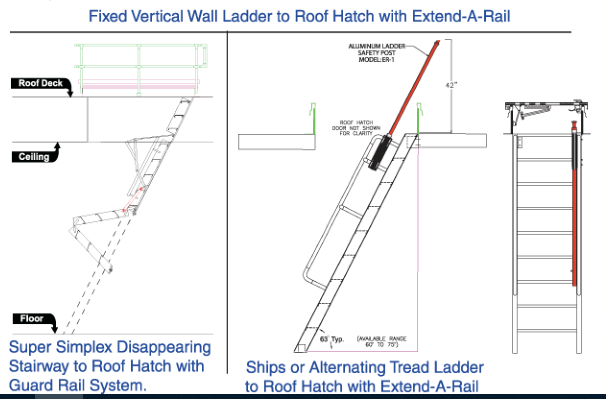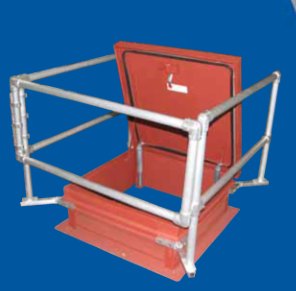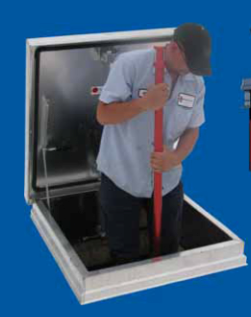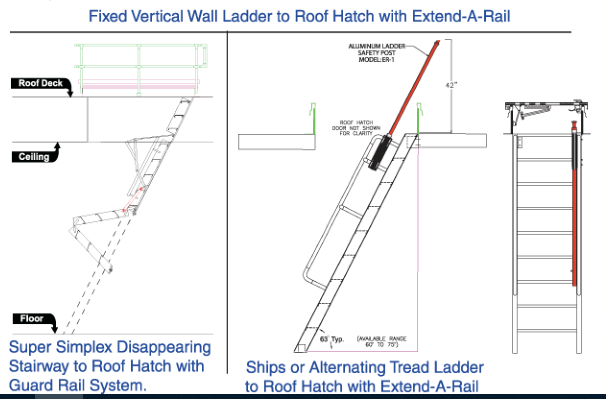 Roof Hatches
Code compliant access to the roof deck from a single source. Roof Access System includes ladder, ladder safety post, roof hatch and guard rails.
Roof hatches for roof access from various types of ladders and stairs. All of the hatches were designed with ease of operation and safety of the user in mind. All models come standard with zinc plated hardware including latch assemblies, hinges and hold open arms. All hatches come with exterior and interior padlock provisions. Both galvanized steel and aluminum models are available. The sizes listed in the chart are in stock and can be shipped quickly
Roof Access Systems include everything a designer needs to provide code compliant access to the roof deck. These can be configured to accommodate fixed vertical ladders, ships ladders and alternating tread ladders and disappearing folding ladders.
The hatch carries a warranty of 5 years against defective material and workmanship, covering parts only, no labor or freight. Defective parts, if deemed so by the manufacturer, will be replaced at no charge, freight excluded, upon inspection at manufacturer's plant which warrants same.
.