PowerStak Heavy Duty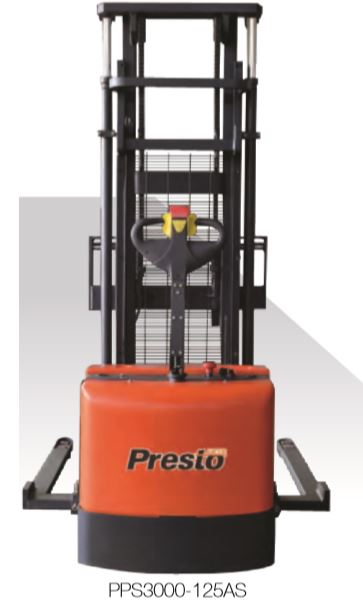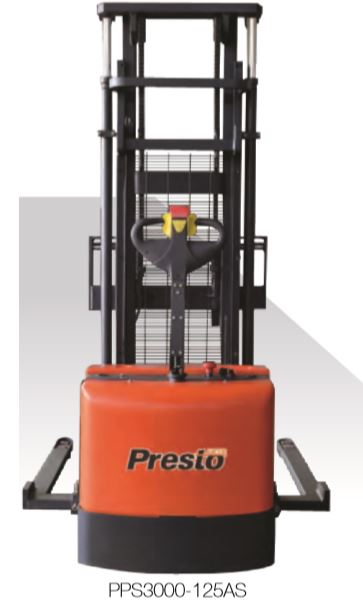 PowerStak Heavy Duty
For heavier loads use the PowerStak Heavy Duty. Easily transports and lifts loads of up to 3,000 pounds. It's extended mast allows it to service up to 10' high.
Standard Features
Service rack can reach ten feet high
Adjustable forged steel forks: 4" wide x 2" thick x 42" long
Adjustable base straddle 40-1/4-50" I.D. - 24" load center
40-1/4-50" I.D. base legs
48-1/4-58" O.D. base legs
9" x 4" polyurethane drive wheel
Tandem polyurethane load wheels
24 volt DC/1050 watt drive motor
2 x 12 volt 150 amp/hr batteries
25 amp internal 115V charger
Hour meter with battery discharge indicator
E-Stop emergency stop switch
Safety key switch
Note: All products should be inspected frequently to insure safe operation. Final testing and inspection left to end user after final assembly has been completed.
CALL US AT (888)-802-3651 OR CLICK BUTTON FOR A FREIGHT QUOTE
WHEN YOU PURCHASE A POWERSTAK FROM DIVERSE SUPPLY, YOU ARE SIMULTANEOUSLY AGREEING THAT DIVERSE SUPPLY IS NOT LIABLE FOR ANY INJURY OR PROPERTY DAMAGE RELATED TO THE USE OF THE POWERSTAK.
PowerStak Heavy Duty
Model #
Service Range
Lowered/Raised
Dimensions
[WxLxH]
Capacity
[lbs]
Weight
[lbs]
Price
DS-PPS3000-125AS
2-1/2" to 125"
58"x80" x 144"x50 x 86"
3000
2600
$11,749
Information in videos subject to change without notice. Prior to ordering, please discuss critical features of the product with your Platforms and Ladders salesperson.