Steel Fixed Caged Ladder - FC Series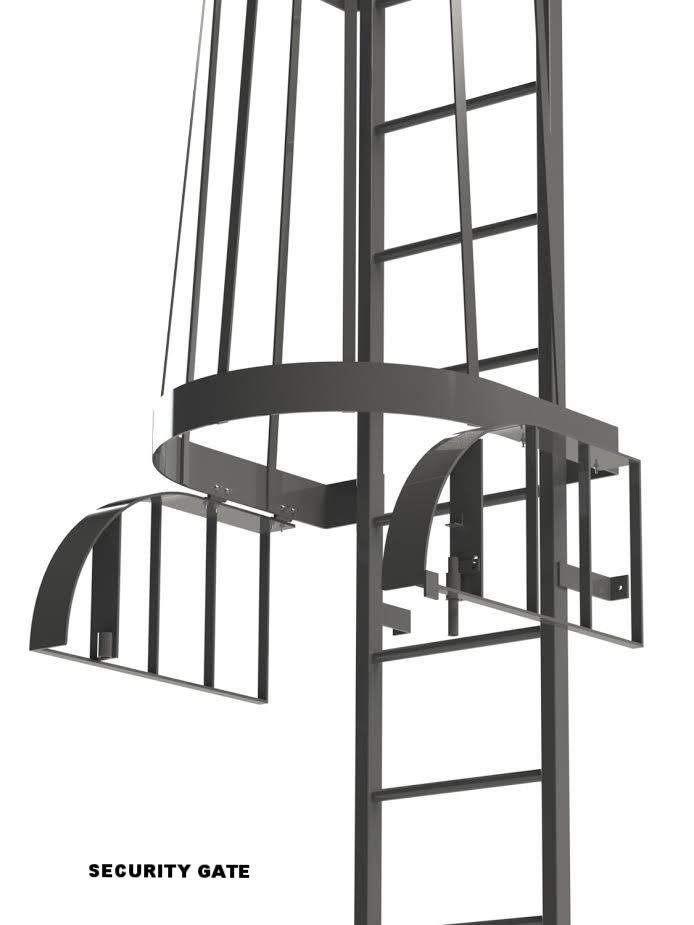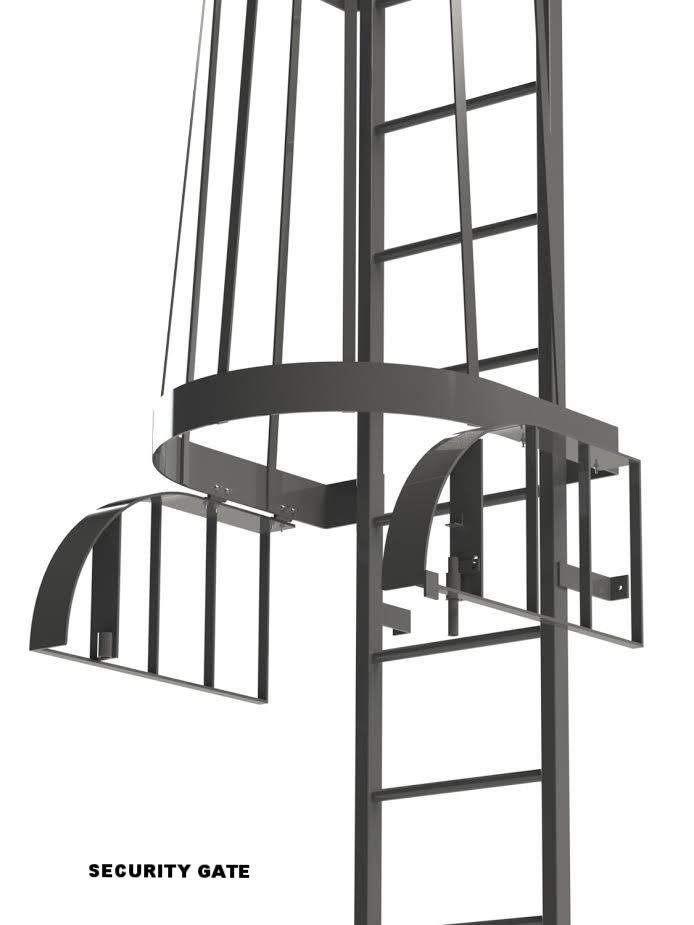 Steel Fixed Caged Ladder - FC Series
The Steel Fixed Caged Ladder meets or exceed most building codes and provides easy access to roofs and platforms.
The Steel Fixed Cage Ladder - FC Series may be answer to your rooftop access needs.
Standard Features:
Walk through 42" handrail
Safety cage begins about 7' from the bottom of the ladder and extends to the top of the ladder
Safety cage is flared at the bottom allowing easy access
1" diameter rungs
Meets OSHA standards
Optional Features:
Floor Mount Legs +$58
Security Panel 6' +$216
Security Gate +$576
Grip Strut Rungs (Each) +$8
304 Stainless Steel / 316 Stainless Steel available (call for price)
CALL US AT (888)-802-3651 OR CLICK BUTTON FOR A FREIGHT QUOTE
Fixed Caged Ladder - FC Series
WHEN YOU PURCHASE A FIXED LADDER FROM DIVERSE SUPPLY, YOU ARE SIMULTANEOUSLY AGREEING THAT DIVERSE SUPPLY IS NOT LIABLE FOR ANY INJURY OR PROPERTY DAMAGE RELATED TO THE USE OF THE FIXED LADDER.
Fixed Caged Ladder - FC Series
| Model # | # Of Rungs | Overall Length | Rung To Rung Height | Weight Lbs. | Price |
| --- | --- | --- | --- | --- | --- |
| DS-FC10 | 10 | 12'8" | 108" | 187 | $789 |
| DS-FC12 | 12 | 14'8" | 132" | 223 | $894 |
| DS-FC14 | 14 | 16'8" | 156" | 261 | $1,019 |
| DS-FC16 | 16 | 18'8" | 180" | 299 | $1,237 |
| DS-FC18 | 18 | 20'8" | 204" | 338 | $1,369 |
| DS-FC20 | 20 | 22'8" | 228" | 368 | $1,448 |
| DS-FC22 | 22 | 24'8" | 252" | 405 | $1,576 |
| DS-FC24 | 24 | 26'8" | 276" | 442 | $1,697 |
All Dimensions are in inches