Retractable Fixed Ladder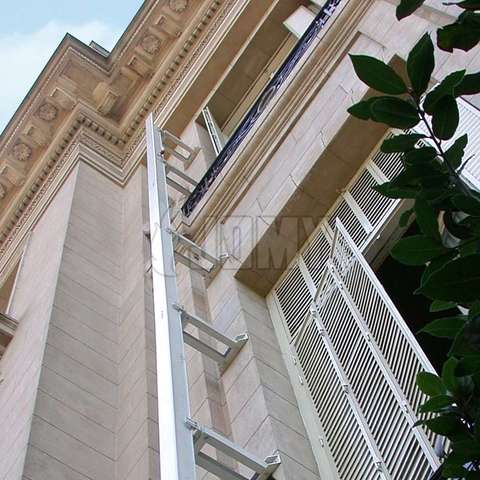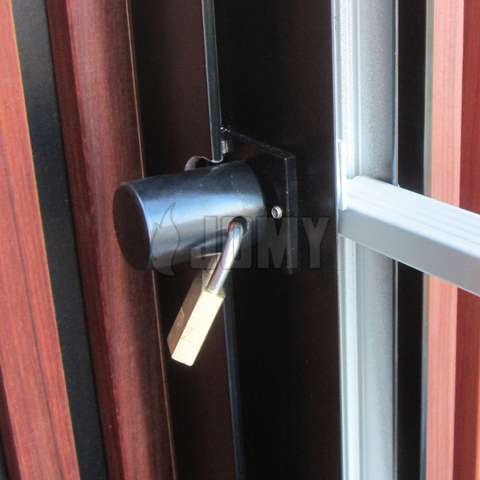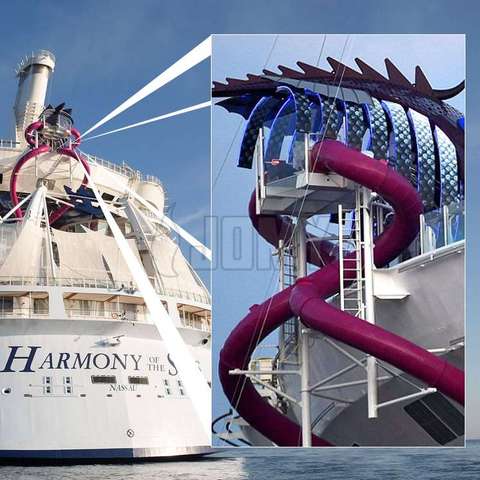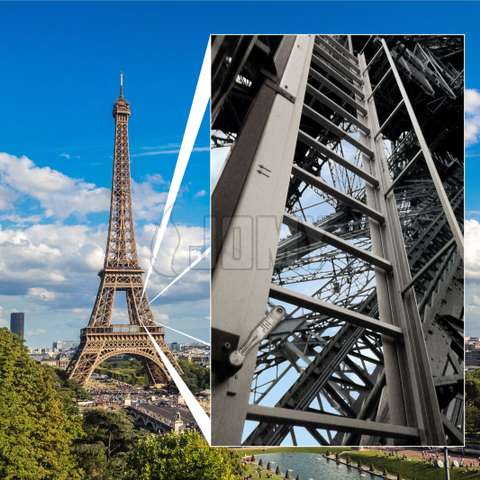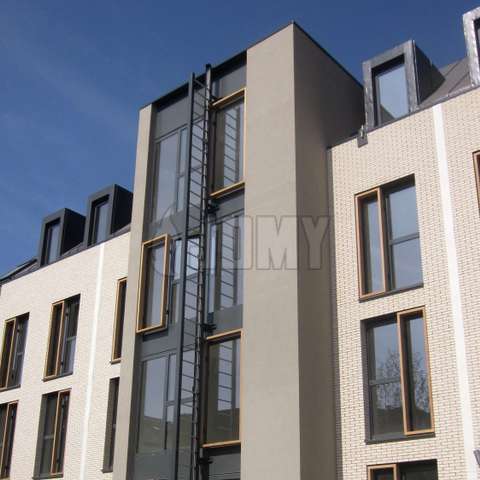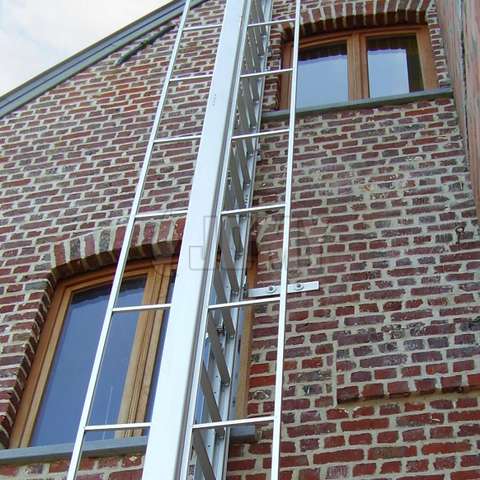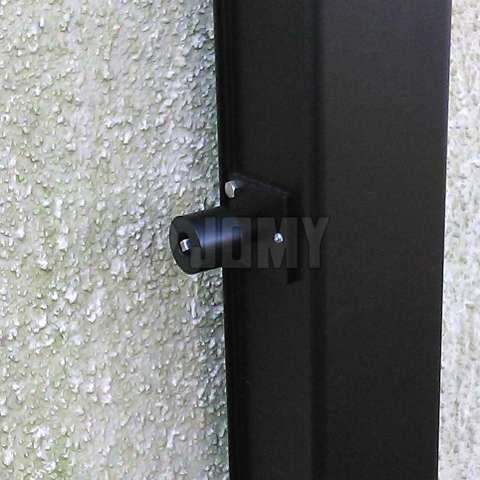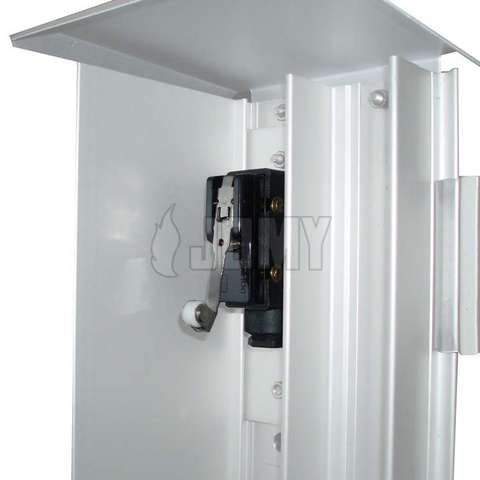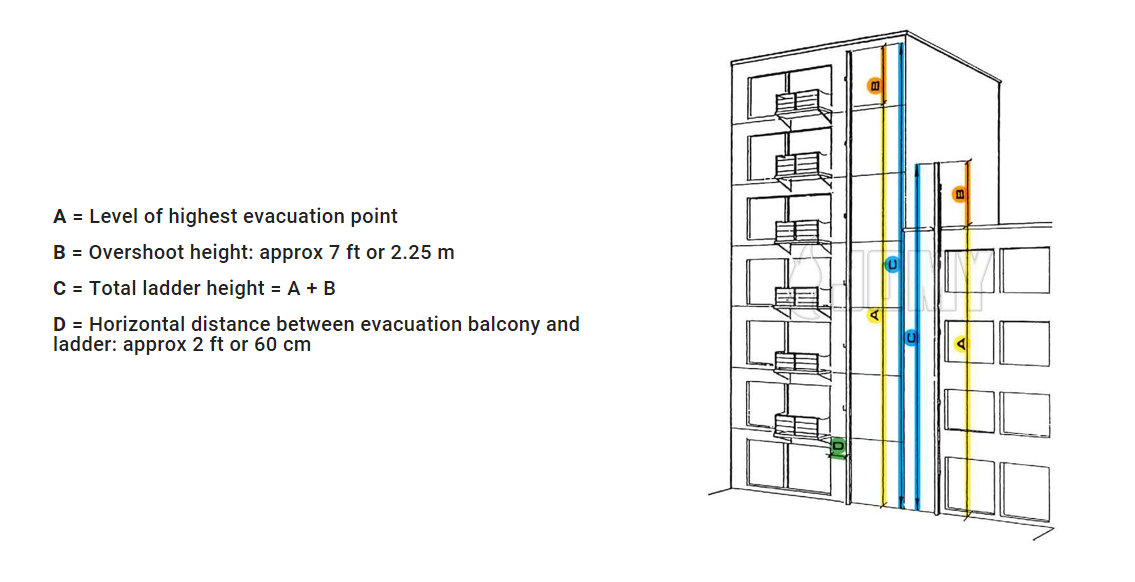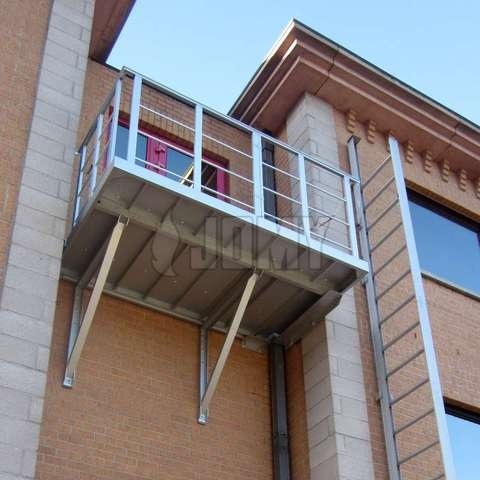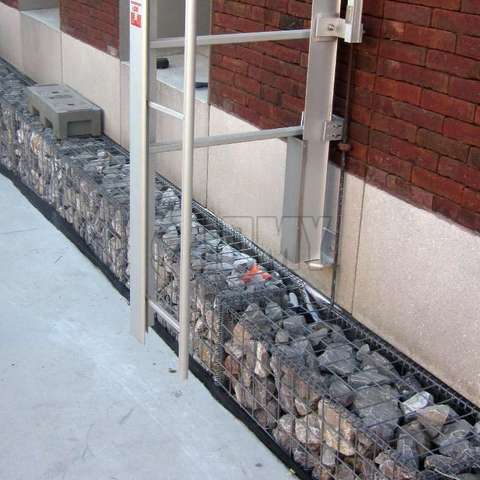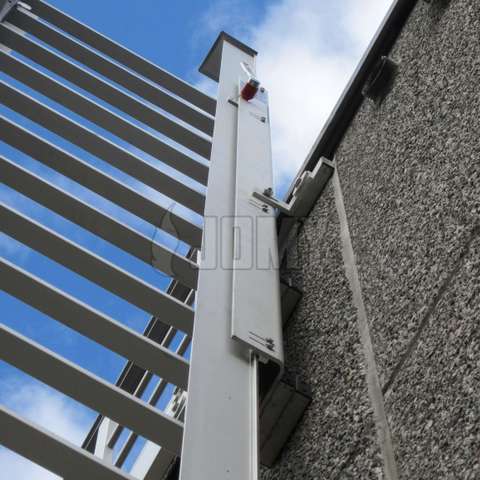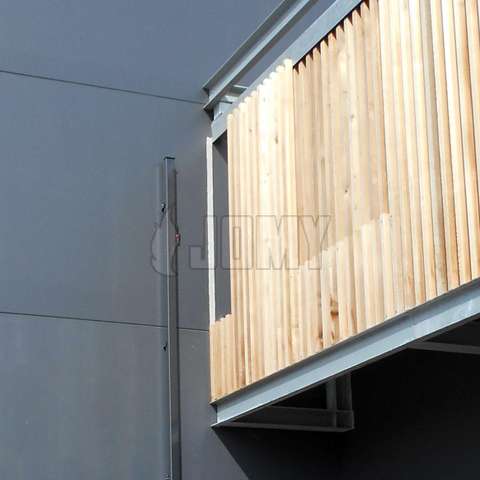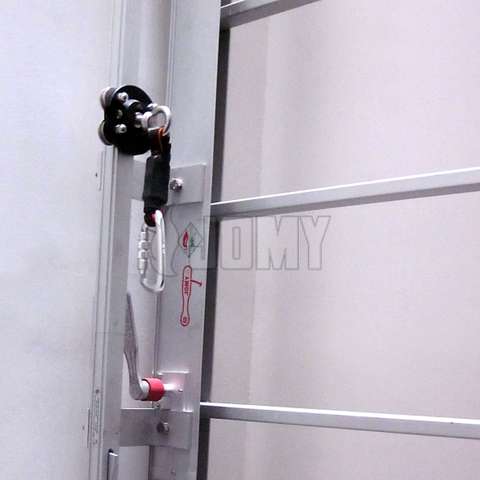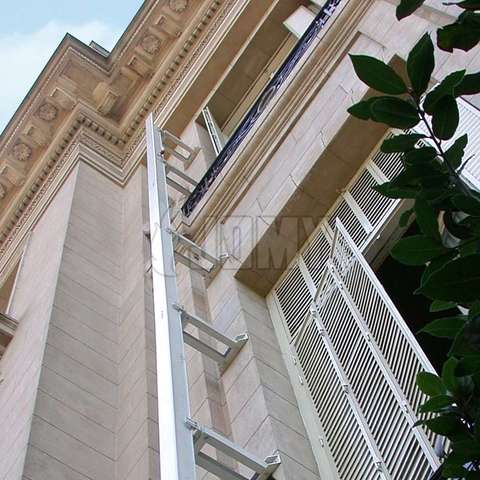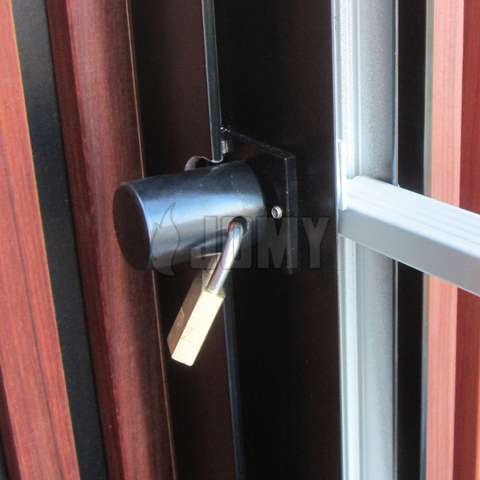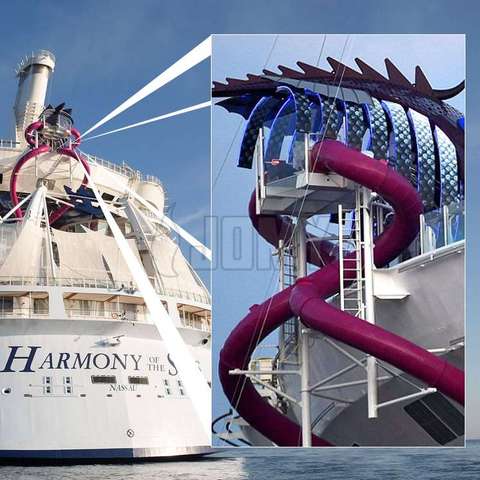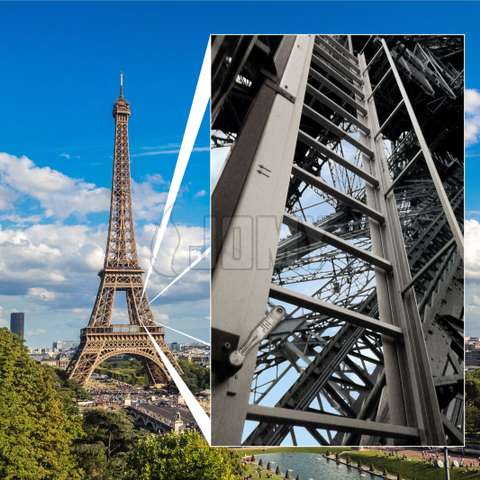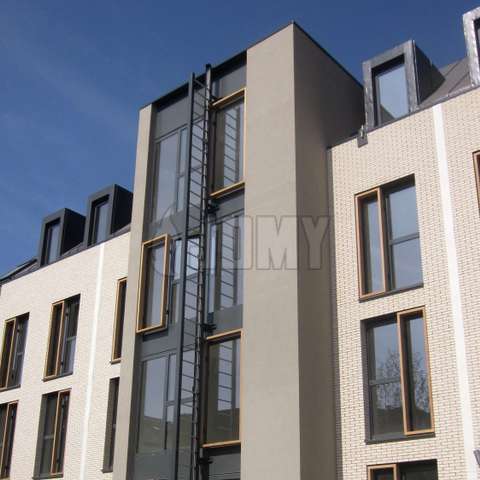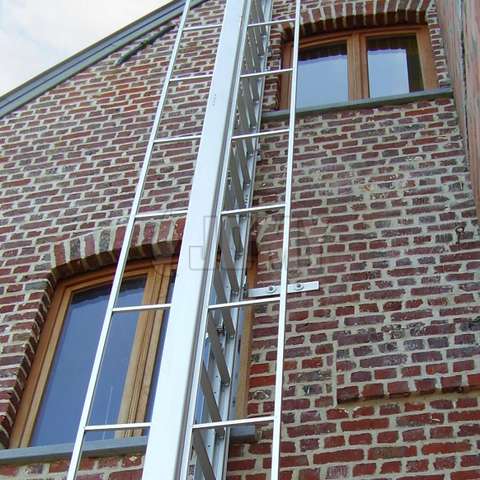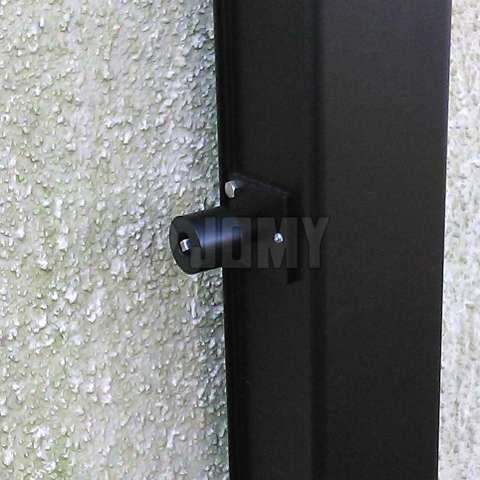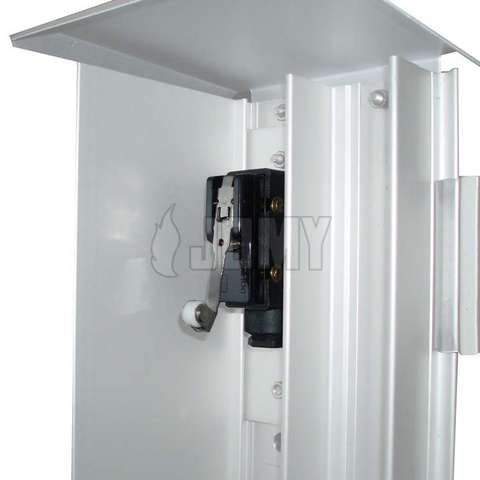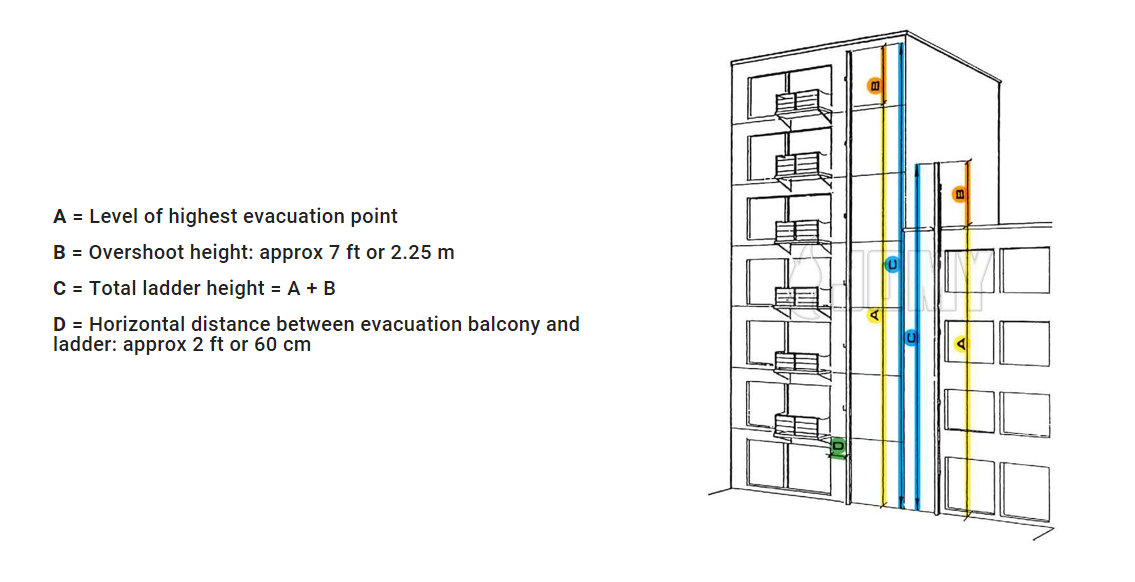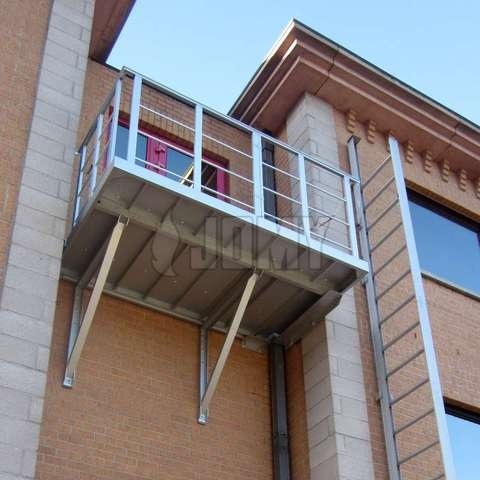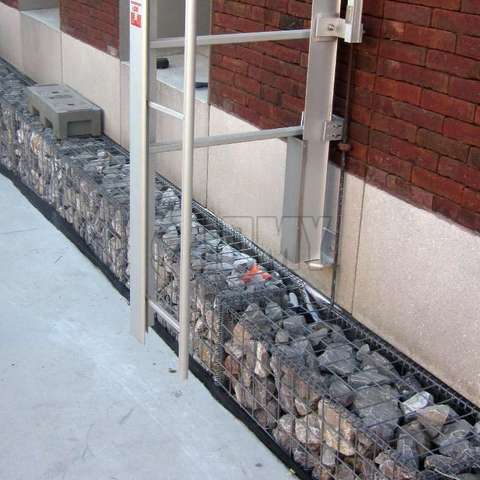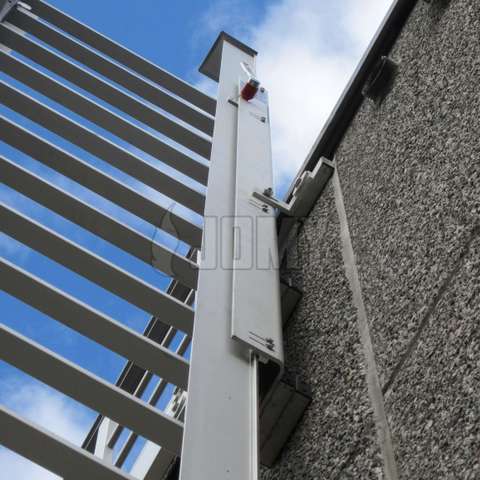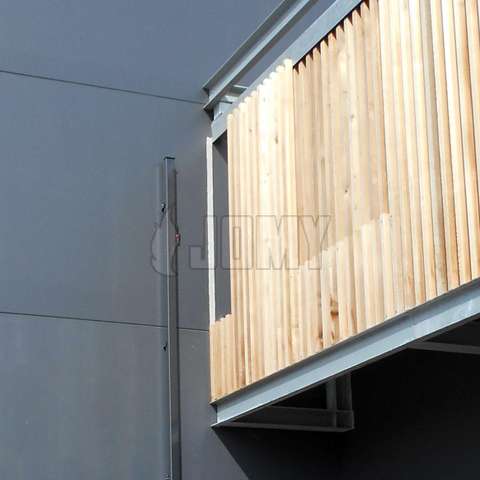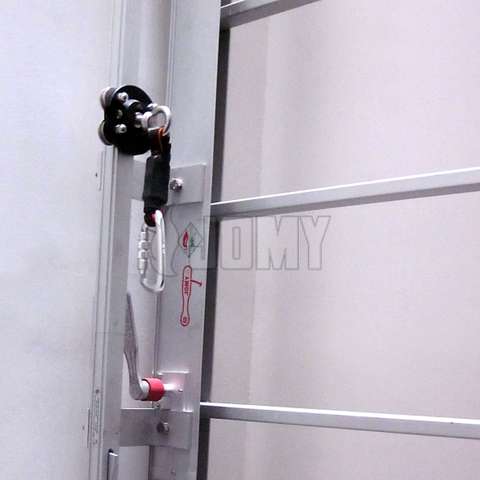 Retractable Fixed Ladder
Dependable, reliable and tested in over 20,000 installations worldwide. Closes to the size of a drainpipe when not used
Unobtrusive, looks like a drainpipe
Thanks to its aesthetics, the retractable ladder integrates seamlessly in modern and classic architectures. It is generally considered the "architect's choice" for unobtrusive and effective evacuation. This ladder is very discreet. It looks like a drainpipe (a metal column of 4" by 4" or 10 by 10 cm). It is manufactured in anodized aluminum with natural mat finishing. Optionally, the exterior parts of the ladder can be painted in any RAL color.
Deploys instantly from any number of evacuation levels
The ladder is easy to use and opens in seconds. An opening handle is fitted at all evacuation levels. A quarter turn of this handle, and the ladder deploys instantly over its complete height. The ladder is internally counterbalanced by springs, resulting in a soft deployment, and an easy closing after use. A guard rail provides extra security. Patented solution.
Burglar resistant
If used for evacuation purposes, the ladder is usually installed without opening mechanism at the ground level, to prevent opening by unauthorized persons. Alternatively, for example for access purposes, the opening handle can be installed at ground level, but protected by a padlock (which doesn't prevent opening of the ladder from other levels). The ladder can be equipped with an opening sensor, connected to the building management system.
Dependable and reliable with over 20,000 installations
The JOMY ladder has been installed in royal palaces and embassies, but also in apartment buildings, offices, schools, hotels, etc. Over 20,000 buildings all over the world have been equipped with a this ladder. The JOMY ladder and its opening mechanism have been submitted to laboratory tests and have proven their behavior in very harsh environments, at extreme temperatures (to minus 40°F / 40 °C) and humidity levels.
Every ladder rung supports a charge of over 1,000 lb or 450 Kg. The ladder posts have been successfully tested at charges of over 11,000 lb or 5,000 Kg.
With an optional fixed lifeline for secure access and working at height
The use of the lifeline fall arrest system eliminates the need for a safety cage, and is even increasingly preferred over the use of a safety cage.
The lifeline consists of a fixed aluminum rail and a step less carriage. The user, wearing a safety belt, is attached to the carriage, which in turn slides over the rail and blocks in case of a fall.
Access Balconies,

Custom attachment at the correct distance from the facade.

Reinforcement profile

RAL color [polyester powder coating]

Locking hub and padlock for opening mechanism

Protection against over-opening in the absence of a solid floor

Opening Detector

Option of Double opening mechanism and double guardrail to use the ladder from both sides

Custom applications on request
Note: All products should be inspected frequently to insure safe operation. Final testing and inspection left to end user after final assembly has been completed.
CALL US AT (888)-227-2918 OR CLICK BUTTON FOR A FREIGHT QUOTE
WHEN YOU PURCHASE A LADDER FROM DIVERSE SUPPLY, YOU ARE SIMULTANEOUSLY AGREEING THAT DIVERSE SUPPLY IS NOT LIABLE FOR ANY INJURY OR PROPERTY DAMAGE RELATED TO THE USE OF THE LADDER.