Commercial Marine Gangways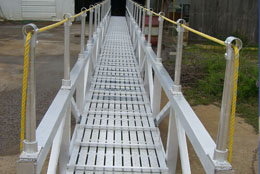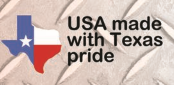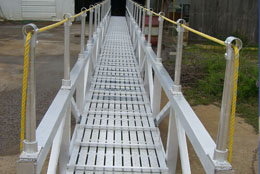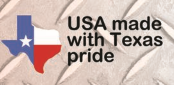 Commercial Marine Gangways
Choose your length and width. These gangways can be made to fit any commercial or residential need.
Available Features
Custom lengths and widths

Beam type gangways

Truss type gangways

Self-adjusting treads

Rotating platform

Gunnale clips

Davits or winches

Bridle and spreader

Stowage brackets

Rope handrails or aluminum tube

CALL US AT (888)-227-3920 OR CLICK BUTTON FOR A QUOTE
WHEN YOU PURCHASE A GANGWAY FROM DIVERSE SUPPLY, YOU ARE SIMULTANEOUSLY AGREEING THAT DIVERSE SUPPLY IS NOT LIABLE FOR ANY INJURY OR PROPERTY DAMAGE RELATED TO THE USE OF THE GANGWAY.