Tracked Hydraulic Truck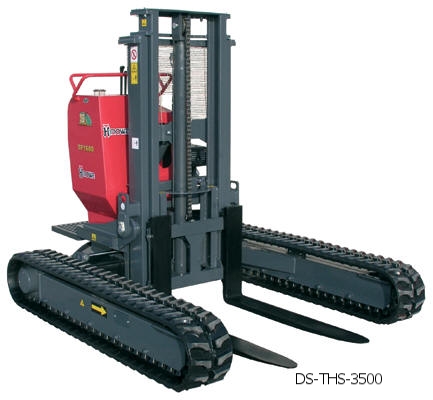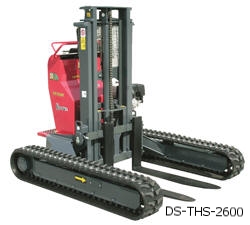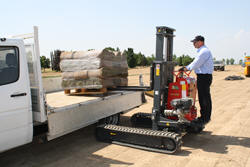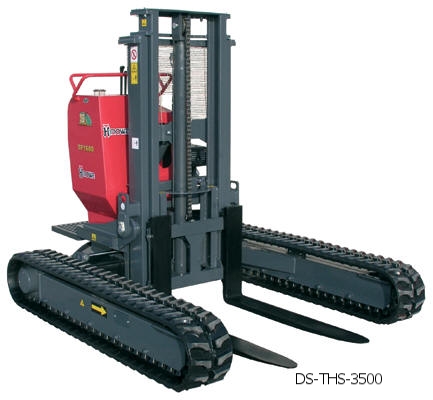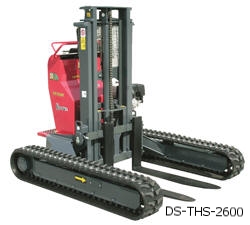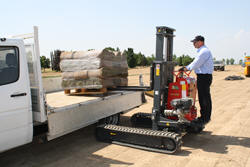 Tracked Hydraulic Truck
Outdoor, rough terrain, uneven ground cannot stop these rugged and productive hydraulic trucks.
Unload and load materials in any setting.    Designed to maneuver material over rough terrain.   The tracks will not compact soil during transportation due to is dispersed ground pressure construction.   
Standard Features
Orbital drive motor for higher load capabilities

Pilot operated brakes for extra control

43" Fork Length
Note: All products should be inspected frequently to insure safe operation. Final testing and inspection left to end user after final assembly has been completed.  
CALL US AT (888)-802-3651 OR CLICK BUTTON FOR A FREIGHT QUOTE
WHEN YOU PURCHASE A HYDRAULIC TRUCK FROM DIVERSE SUPPLY, YOU ARE SIMULTANEOUSLY AGREEING THAT DIVERSE SUPPLY IS NOT LIABLE FOR ANY INJURY OR PROPERTY DAMAGE RELATED TO THE USE OF THE HYDRAULIC TRUCK
Tracked Hydraulic Trucks
Model #
Starter
Raised
Height
Capacity
[lbs]
Weight
[lbs]
Price
DS-THS-3500
Electric
70"
3520
3062
$51,281