Fly-Away Tow Bar [Without Head]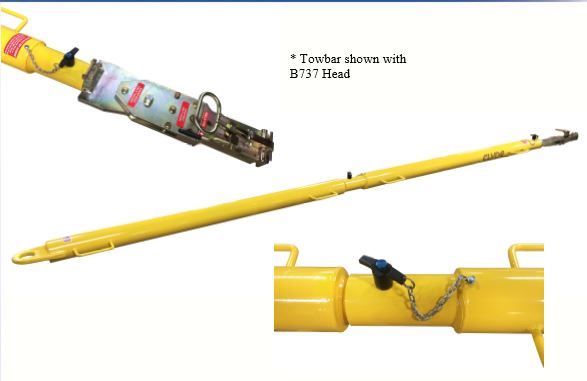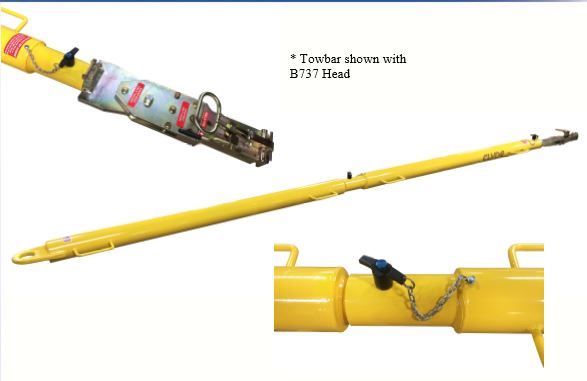 Fly-Away Tow Bar [Without Head]
The body only and available with any quick change head. High strength aluminum with safety locking system.
High quality and made to last tow bars are a great asset for your airfield.
Standard Features
8" x 15' high strength aluminum tube
Available with your choice of quick change head
Towbar halves and secured by a removable pin secured by a chain
Quality shear bolts for aircraft protection
Durable powder coated finish
Extra set of shear bolts included
Fits Following Aircraft [Head Options]
15F2518 for the A300/310, B727
15F2524 for the B727 100-300
15F2892 for the B737 100-900
15F2772 for the B727 600-900
15F2514 for the A30
15F2519 for the B757
Shipping Options [non negotiable]
Options that HAVE to be added in order to ship them LTL
Open shipping brackets that are $200 for the set
Enclosed crate (required for all international travel) for $450
If shipping towbars via a dedicated truck they will not need any crating
Note: All products should be inspected frequently to insure safe operation. Final testing and inspection left to end user after final assembly has been completed.
CALL US AT (888)-802-3651 OR CLICK BUTTON FOR A FREIGHT QUOTE
WHEN YOU PURCHASE A TOWBAR FROM DIVERSE SUPPLY, YOU ARE SIMULTANEOUSLY AGREEING THAT DIVERSE SUPPLY IS NOT LIABLE FOR ANY INJURY OR PROPERTY DAMAGE RELATED TO THE USE OF THE TOWBAR.
Fly-Away Towbar [Body Only]
Model #
Dimensions
[WxLxH]
Crated Dimensions
[WxLxH]
Shipping
Weight [lbs]
Crated Shipping
Weight [lbs]
Price
DS-15F3340
12" x 188.813" x 14"
28" x 220" x 16"
145
590
$1,553
Added Costs for Packaging -No exceptions -
Open shipping brackets $200
Crating [has to be crated for international shipping] $450