747 48 Section Ground Support Maintenance Stand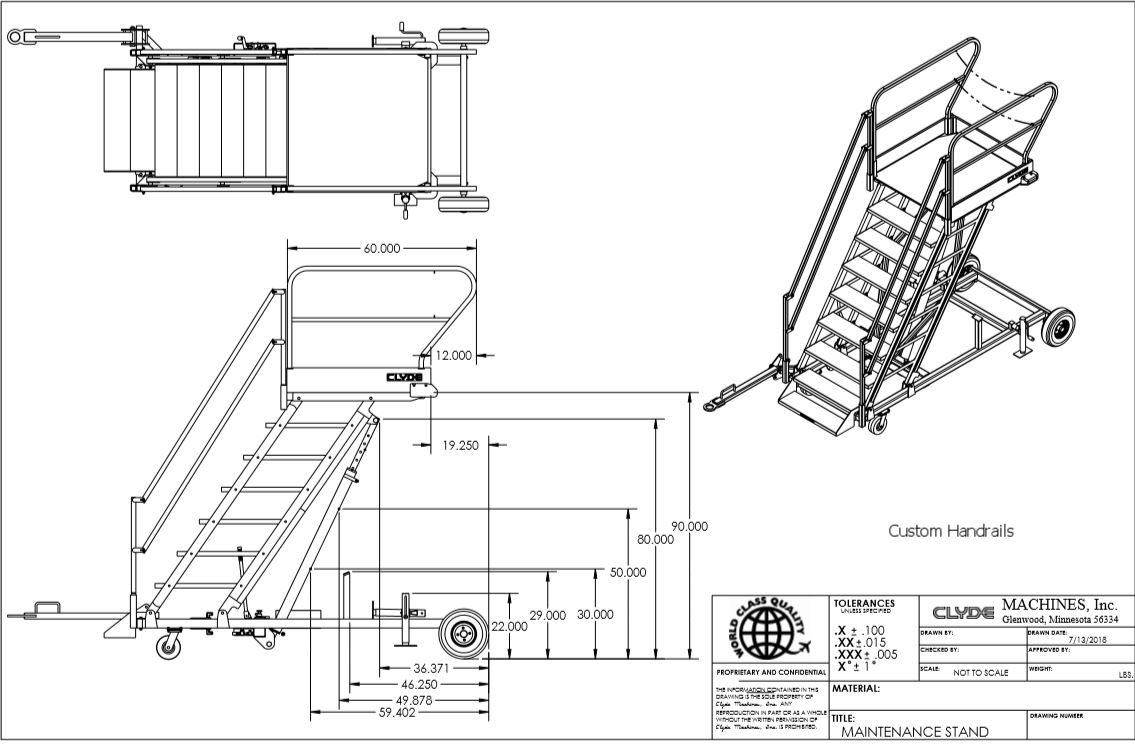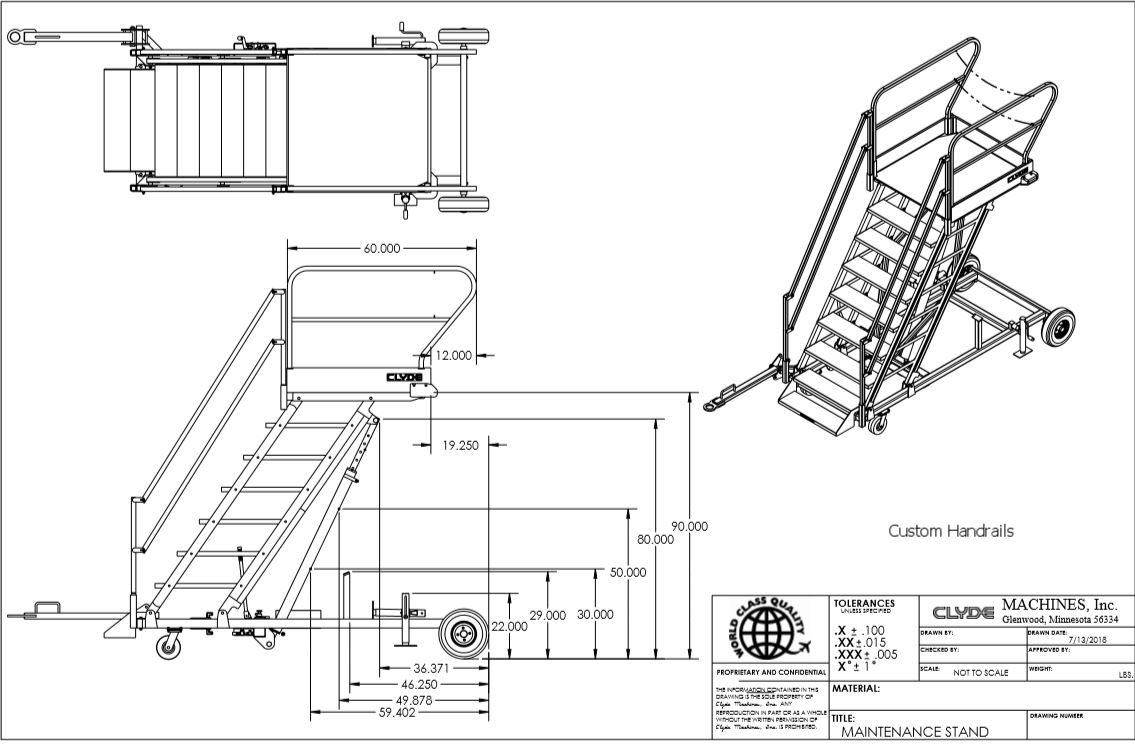 747 48 Section Ground Support Maintenance Stand
Quality ground support maintenance stand has a platform that is adjustable from 36" to 90". B737 48 Section Ladder
Standard Features
B737 48 Section Ladder

Non-slip self-cleaning steps and platform floor

500 lb capacity

Heavy duty casters 16" diameter pneumatic tires make it easy to move from job to job

Base, stairs and platform stay parallel at any height position

All-steel, welded construction

Adjustable to any height winthin its 36" to 90" platform floor range
Options
Solar Package To charge lift batteries 15F2958 $1,105

Electric Power Lift Kit 15F3093 $1,473Options
Note: All products should be inspected frequently to insure safe operation. Final testing and inspection left to end user after final assembly has been completed.
CALL US AT (888)-802-3651 OR CLICK BUTTON FOR A FREIGHT QUOTE
737 48 Section Ground Support Maintenance Stand
WHEN YOU PURCHASE A ROLLING LADDER FROM DIVERSE SUPPLY, YOU ARE SIMULTANEOUSLY AGREEING THAT DIVERSE SUPPLY IS NOT LIABLE FOR ANY INJURY OR PROPERTY DAMAGE RELATED TO THE USE OF THE ROLLING LADDER.
737 48 Section Ground Support Maintenance Stand
Model #
Capacity (Lbs.)
Platform
Height
Standard
Platform Size
Weight of
Stand (Lbs.)
Shipping
Dimensions
(W x H x L)
Price
DS-15F2949
500
3' to 7.6'
4' x 4'
1400
72" x 62" x 138.5"
$7,020
DS-15F3507
500
3' to 7.6'
48" x 55"
1500
72" x 62" x 148.5"
$7,223
DS-Custom-15F2949
500
3' to 7.6'
48" x 48"
special handrails
1500
72" x 62" x 148.5"
$7,830
This Stand is made to order and has an 8 week lead-time
DS-Custom-15F2949 has a 12 week lead-time