Open Baggage Carts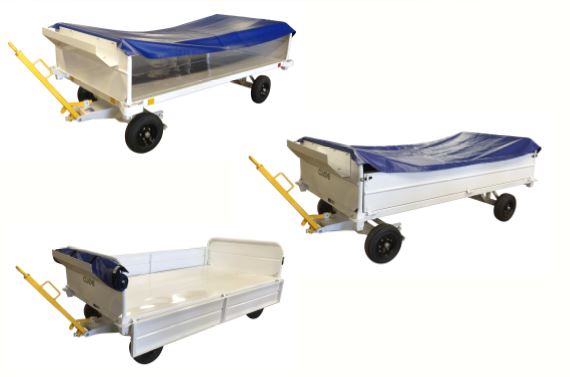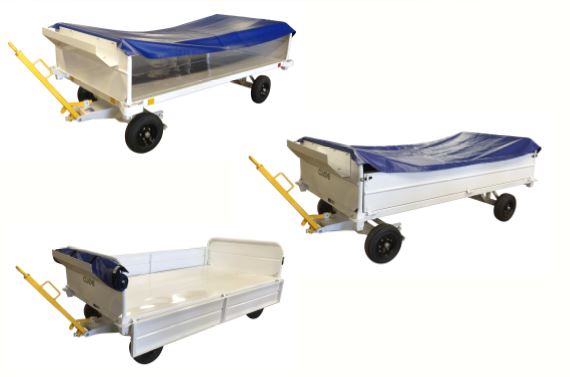 Open Baggage Carts
USA made heavy duty open carts with 8,000 pound capacity. This baggage cart is open with removable end panels..
Standard Features
5' x 10' open baggage cart
Removable end panels
Towbar actuated parking brake
2" diameter 5th wheel spindle with Timken bearings
E-type rear hitch
8,000 pound capacity with standard solid tires
4,000 pound capacity if you choose pneumatic tire
V - Floor
Frame is white powder coated standard
Note: All products should be inspected frequently to insure safe operation. Final testing and inspection left to end user after final assembly has been completed.
CALL US AT (888)-802-3651 OR CLICK BUTTON FOR A FREIGHT QUOTE
WHEN YOU PURCHASE A BAGGAGE CART FROM DIVERSE SUPPLY, YOU ARE SIMULTANEOUSLY AGREEING THAT DIVERSE SUPPLY IS NOT LIABLE FOR ANY INJURY OR PROPERTY DAMAGE RELATED TO THE USE OF THE BAGGAGE CART.
Open Baggage Cart
Model #
Description
Dimensions
[WxLxH]
Shipping
Weight [lbs]
Price
DS-15F3500
Baggage Cart
65" x 144" x 24-1/2"
1,025
$3,193
DS-15F3212
Storage Tarp
n/a
20
$750
DS-15F3336
Foldable Side panels
65" x 144" x 46-1/2"
20
$644
Crating [has to be crated for international shipping] $450